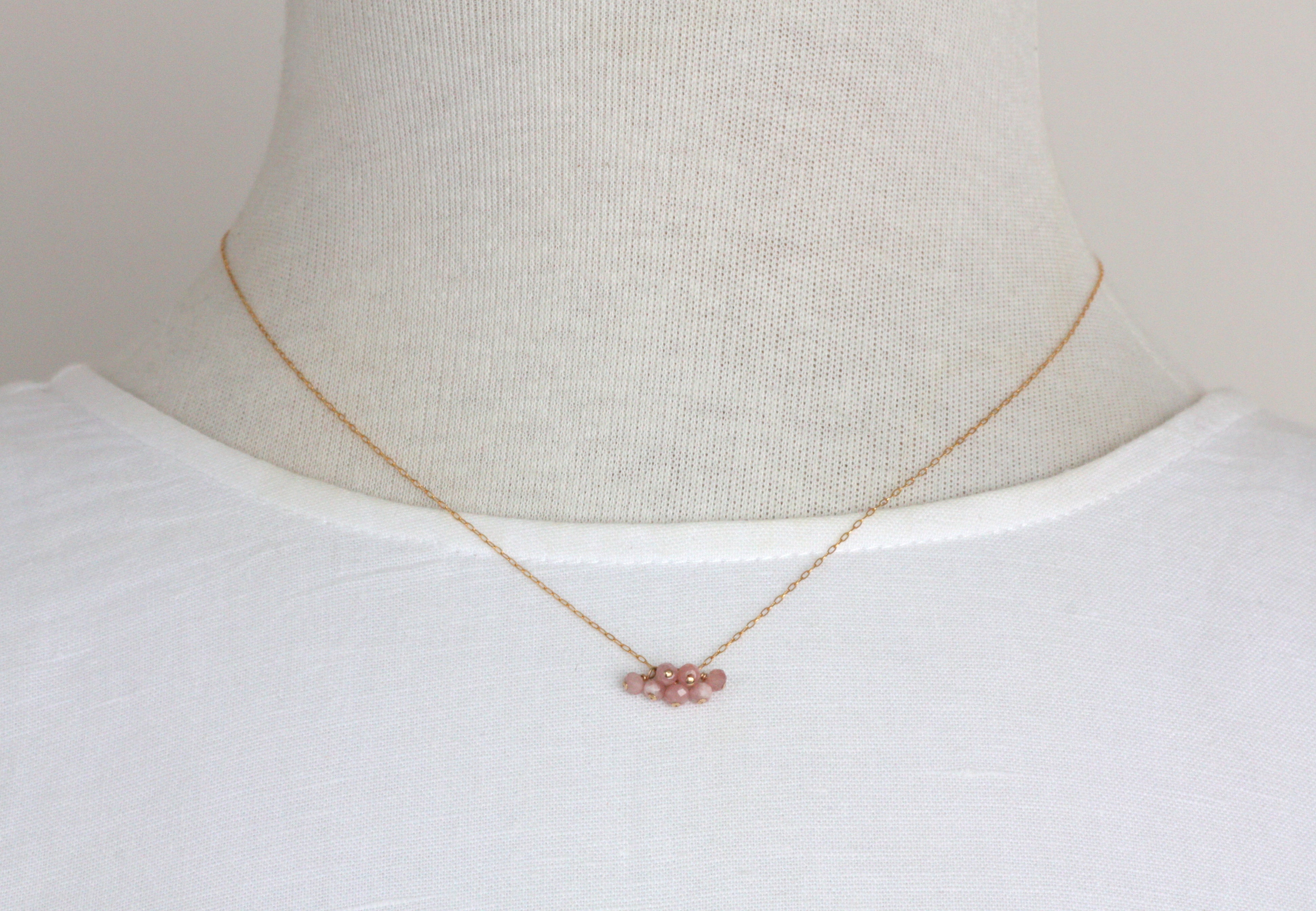 Rhodocrosite Mini Cluster Necklace
Regular price $31.00 Sale
This sweet and dainty necklace features a small cluster of gorgeous gemstone beads, wire wrapped by hand on whisper thin gold filled or sterling silver chain.
What is Gold Filled?
Gold filled is a layer of solid gold that has been bonded to a base metal — usually brass — using heat and pressure. The result is that, unlike regular plated metals, gold filled will not tarnish, the gold will not flake or wear off, and it will not cause allergic reactions even for those who are sensitive to plated metals. There is up to 600% more real gold in gold filled than there is in standard plating. Gold filled looks and feels just like wearing solid gold, but at a fraction of the price. 
Jewelry with Integrity
What is "Jewelry with Integrity"? It is your assurance that I've used the best, safest materials and an ethical process to create beautiful, affordable and durable pieces of jewelry that you'll be able to enjoy for many years to come. I personally test out every new design before I post it in my shop to ensure that it meets my own high standards.
Packaging
Each piece is beautifully wrapped in a 100% recycled kraft paper gift box, which can be used to store your jewelry to protect it from damage and tarnishing when you're not wearing it. I also ship using 100% recycled bubble mailers, and all of my packaging is made either in Canada or the USA.